Wedding photography has taken an impressive turn, what used to be something simple in the event. Nowadays, it takes a lot of attention and preparation on the part of the bride and groom, because with the influence of social networks in modern life, among other reasons.
But not only has it changed in this sense, it has also changed in the way of capturing the moment, it is no longer just the conventional pose. Ideas and trends have been added that give a new air to the photographs. Some include special themes, others seek environments that recreate a unique moment, some are loaded with symbolism of the occasion and others seek to capture the emotion of the celebration in a natural and spontaneous way.
Anyway, there is something for everyone, but before deciding, we suggest you to know the styles of photography that are currently being used. So you can choose the one you like the most, we invite you to read on to discover 8 types of photography that are setting the standard in weddings.
8 Types of wedding photography
No matter what your tastes are, if there is one thing we are sure of is that there is a wedding photo style for everyone. Well, there is a lot of diversity, whether you are conventional or you are one of those who like to be more crazy. You will find a style to create a beautiful memory. We will show you 8 of the most eye-catching and used, check it out
Natural
Natural photography is in itself a challenge for photographers, because more than showing than showing a pose. They seek to show the emotion and feeling of the moment in a natural way. So it requires being sensitive and a good observer, to know when it is necessary to shoot your camera. Obviously, many professionals mix conventional and natural techniques in their photographs to find a balance.
This type of photographs are really beautiful, imagine at the wedding occasions full of feeling, like when the father gives his daughter and he tenderly kisses her forehead. To be able to capture that instant, which is unique in every woman's life, is wonderful. Those are the benefits of this way of photographing weddings. In detail
Its word itself describes it, this photography goes to the details, since it has a closer approach to the people or objects of the wedding. The professional is based on the meticulous observation of every aspect of the wedding, in order to take advantage of elements that even the bride and groom do not notice. The important thing is to have the ability to capture the essence of the wedding in an image.
Film
Film photography is what you will get with this type of images. For this job, film photographers use a refined technique that they use to capture the moments of the wedding as if they were cinematographic photos. Obviously, the photographs will be spectacular, a phenomenal memory of that great day.
Artistic
Artistic photos stand out for their creative and original essence. He seeks to tell a story through a set of images. The story is obviously the wedding day, for this he uses approaches, angles and special framing that give the work an original way of seeing the celebration.
Romantic
One of the most beautiful photos are the romantic ones, since they capture in an image the feelings of the bride and groom. This is a challenge for photographers, as it requires getting to know the couple and getting close to them.
It also requires that the bride and groom feel confident and let their most intimate emotions come out in front of the professional's lens. Like an accomplice look, a hug or perhaps a spontaneous kiss, everything must be captured at the right moment and the photographer must go unnoticed.
When you are looking to capture a romantic scene and make everything perfect, the atmosphere also plays an important role. That is why the season of the year in the area where you want to have the wedding is relevant. If it is hot or cold season, it is necessary to take your precautions.
Considering that before the wedding, you have the pre-wedding, take into account how to organize these events. Maybe you can do the pre-wedding in the fall, then schedule the wedding in the near future. This way you will not only have a spectacular event, but also photos in all their splendor with lots of light.
Documentary
For this photo model, the photographer becomes a photojournalist, where he narrates an event in images in a chronological way. This photography is of documentary essence, it must describe the whole event. As we know, each couple and wedding is unique, the professional must know the future spouses. Get to know them, their tastes, their way of thinking and everything related to the event.
This will lead him to do a job more adapted to the personality and style of the bride and groom. Besides, at the moment of capturing the wedding photo and video, the photographer will be doing his job in a natural way, he will go unnoticed, since he has already familiarized himself with his surroundings.
Fashionable
Wedding photography is gaining more and more ground in the market, so much so that many fashion photographers have decided to venture into this area. So when they dedicate themselves to wedding photography, they include many of their fashion photography techniques. As a result, the result is magazine photographs, what more could you ask for your wedding.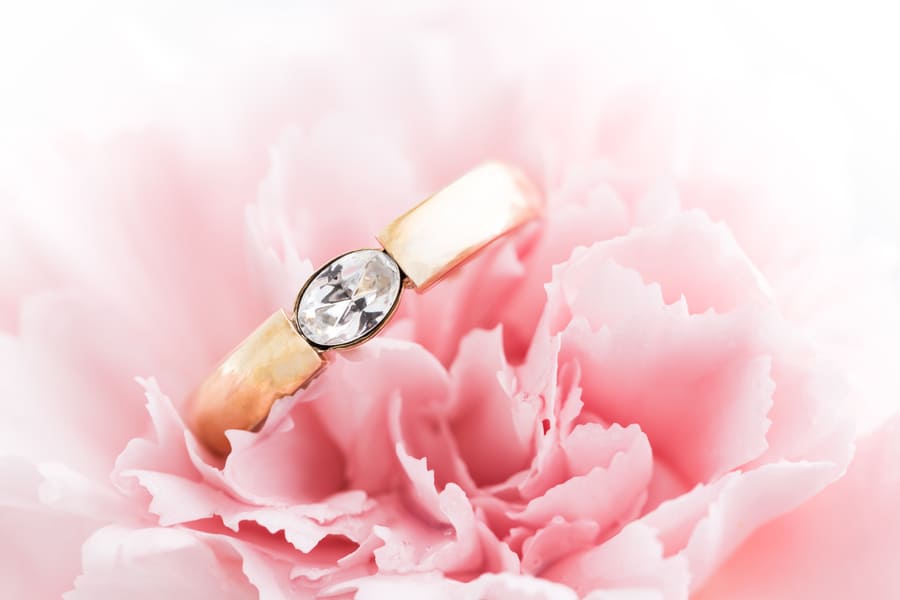 Emotional
This style of photography focuses on the feelings of the bride and groom and how they are performing at the event. It is an occasion of love, joy and happiness are in the air.
Already the bride and groom are so in love and happy to consecrate their love that they express it very naturally. Their friends and family are also happy to see them realize a new stage of their lives. The photographer in charge of the job, looks for the perfect moment where those emotions come to the surface, especially between the couple.
With all these ideas, you can choose a wedding fashion photography that you like the most. In addition to these you can ask the professional in charge of photography, advice, to give you suggestions to have great photos.
Wedding photography services in Arizona
Don't leave the job of finding a photographer to the last, because you need to get the best professional wedding photography service in Arizona. So it will take you time to visit, meet, evaluate the best photographic agencies that provide services for weddings. It is a whole process, in fact, the photographer must also get to know the bride and groom, get to know them and feel comfortable with them. This will help him/her do a smoother job.
To save you a little bit of searching, we will recommend the best in Arizona. IAZ Photo Studio is well known by couples who have already celebrated their nuptials. Many couples have chosen it to record their memories in a beautiful photograph. The agency has the best professionals, with first class experience and state of the art equipment.
They offer wedding photo session for couples in Arizona and the photographs of the event, according to the style you want to choose. They also provide video service, according to the length of time that suits you best. Wedding photographs are a memory of life as a couple, unrepeatable, it only happens once in a lifetime. Therefore, make sure you treasure a beautiful moment in an image.
We invite you to locate this agency online today, on their website. You can also find them on their social networks, schedule an appointment and talk to their experts. Give yourself the best wedding gift, luxury photos.