High school graduations share many iconic elements typical of graduations, such as the owl, which represents the wisdom acquired throughout the study process, or the toga that represents the end of an era.
Each graduation party decoration is completely different and original. Even if they share the same theme, they will never have the same elements. And in a high school graduation party, you should always opt for unique graduation decorations. To get an idea of how to decorate a graduation party and make it unique for the celebrant, I invite you to read on.
Decoration ideas for high school graduations
Graduation is a special occasion in the life of every teenager who has gone through the entire student process, and who has worked hard to get to where he or she is. When the moment of graduation arrives, it is when you can see that all the effort has paid off.
To be able to celebrate their goals accomplished up to that moment is to reward them for all the effort and work, the ideal for that is to make a celebration. Whether it is a simple event, it is a party that carries many colors and also a gift or two.
Candy table
Who doesn't like sweets? Everyone loves them and in a celebration they can never be missing. A candy table is the best option for this type of event. A table where you can find different types of candy and people can go quietly to choose the one of their choice.
In this candy table you can put sweets such as:
– Cakes
– Cupcakes
– Snacks
– Candies
– Gummies
– Chocolates
– Cookies
– traditional sweets
– fruits
This table can be decorated with a special theme, in this case the theme should be allusive to graduations and is a very original way to pamper your guests, they will thank you and enjoy it very much.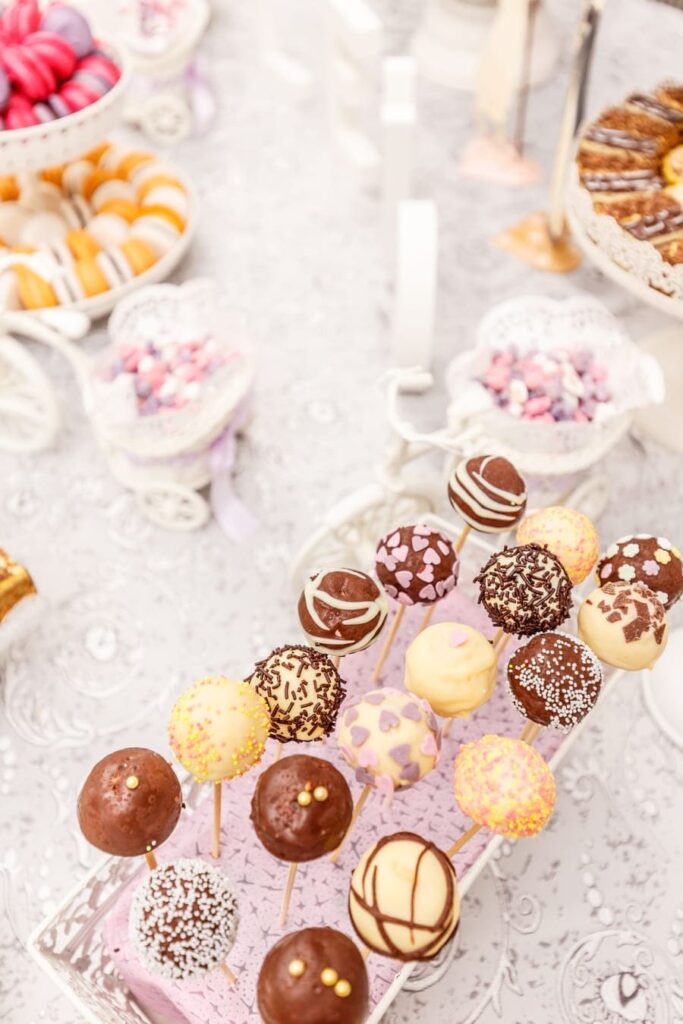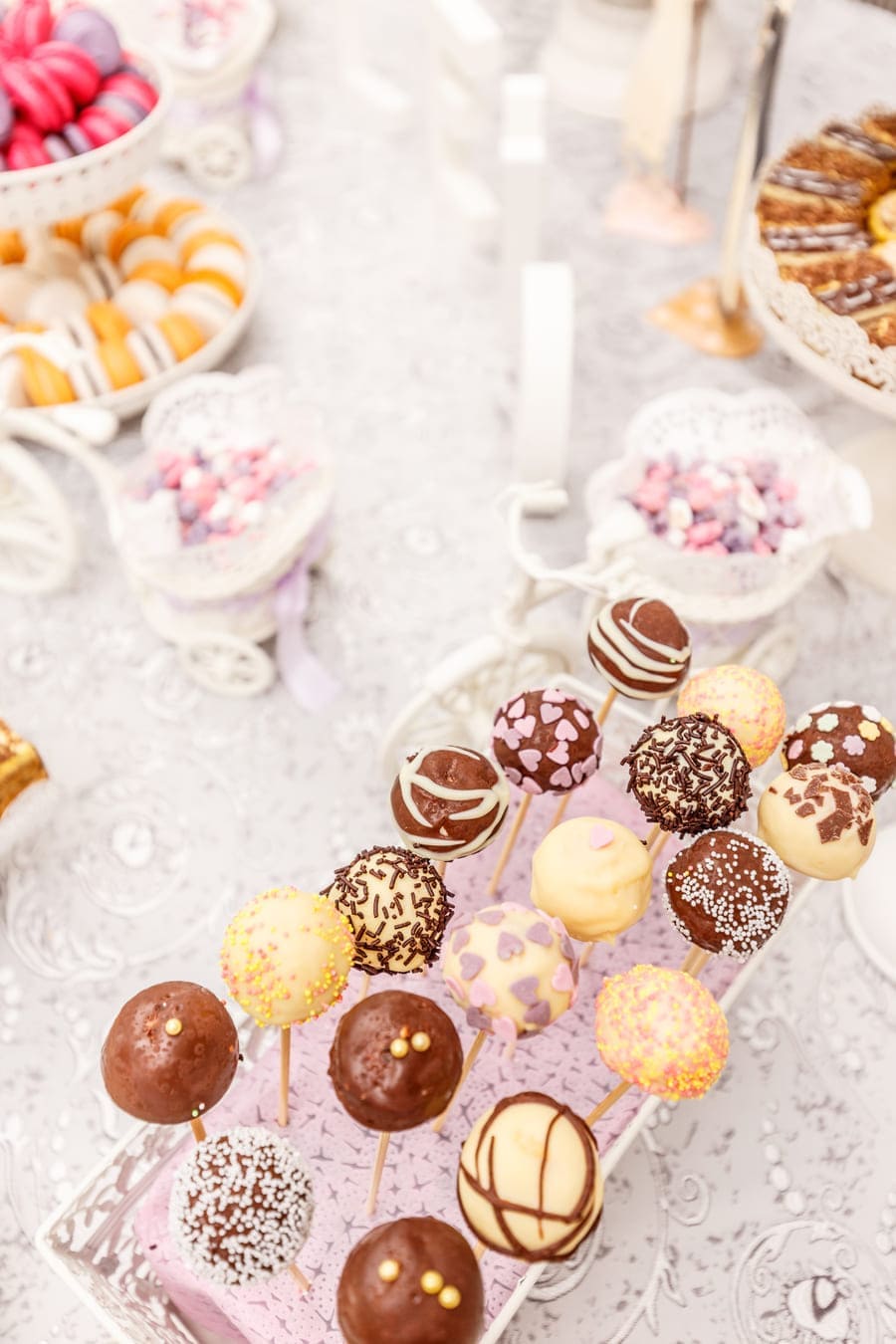 Centerpieces
It has always been thought that centerpieces are exclusive to quinceañeras or weddings, and this is not the case. Centerpieces are for all types of parties. Placing a centerpiece at a graduation party can be something very original. There are many motifs that can be placed on the table such as:
– Floral arrangements.
– Aromatic candles.
– Wooden or porcelain fruits.
– Embroidered tablecloths.
– Garlands of lights.
– Crystals.
– Balloons with helium.
In this aspect it is important that the arrangement is completely allusive to a graduation party, or that it has the colors that have been chosen for the celebration. A centerpiece should always go according to the whole decoration that has been made for the party, so that it does not feel out of place.
Main table
The main table is perhaps the key to a celebration. For this reason, it is necessary to give it its due time for the decoration so that it can be perfect. You must have a table large enough to place all the decorative elements.
The tablecloth should have the colors allusive to the party. Placing an arrangement on the table can also be helpful. It can be one of balloons in the shape of caps and gowns. The size of the arrangement can vary, depending on the size of the table. It is also necessary to leave a space between all the decorations to place the celebration cake.
Giant selfie frame
One of the most fun high school graduation decorations ideas out there are selfie frames. Most high school students love to take pictures of themselves to upload to their social networks.  If the party has a selfie frame, they will love it because they can take as many pictures as they want. The ideal is to place it in a strategic place where it can be seen and they can go and use it quietly.
Backdrops
This element has been used for several years in parties, but it has been recently that it has had a huge boom in all kinds of parties. This background wall, just like the selfie frames, is widely used for taking pictures.
Obviously this backdrops is different from the selfie frames, since here the photos are usually more posed, but with the selfie frames young people usually take much more fun photos and in that little moment they usually have a great time.
Graduation cakes
One of the most important elements of the celebration is cake. All young people love to eat cake, and since this is a high school party, it is important to have cake.
The shape or design of the cake must be allusive to a graduation. It can be square or round. It can have fondant designs or not. What is important to have is a diploma or cap, or even both designs, as this will give it that touch that it is a high school graduation celebration.
Invitations
There are plenty of options to create beautiful invitations for a high school graduation. You can have them made or make them at home. If you choose to have them made, it is important that you already have a graduation design in mind so that you can give it to the person who will make the invitations.
If, on the other hand, you decide to make it at home, there are different materials and molds that can be used for its realization. In this aspect you can look for different DIY ideas. Here the important thing is imagination. You can also invite the graduate to make it and thus spend a unique and fun moment.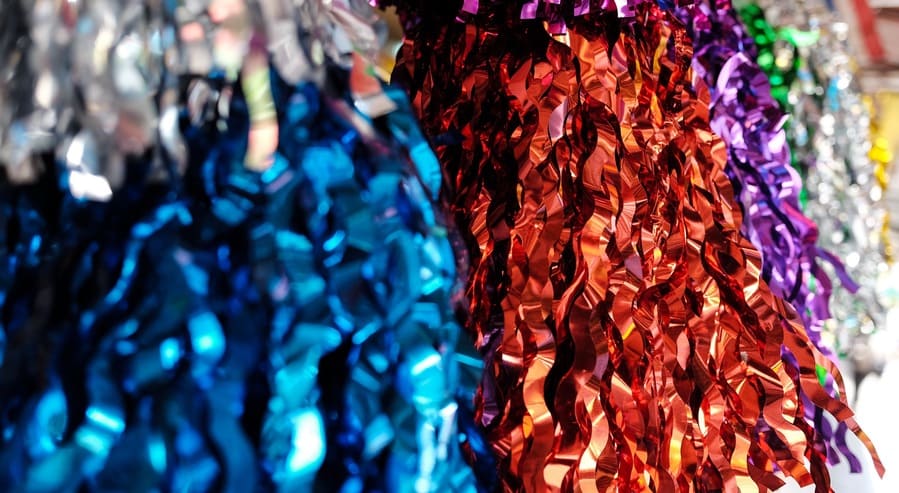 Professional graduation photographer offering album package in Arizona
A very common question is: What to do if I need a professional photographer for my event?  Photo and video az has the solution. They have professionals and you can hire some photo and video service for high school graduations in AZ. If you need a photographer for high school graduations in Arizona they are the best choice. 
Organizing high school graduations is a fun job to do, as it is a party that is held for young people who want to have fun and have a great time among friends. There are many ideas of graduation decorations to make an amazing party, and here you can see several, which you can put into practice to make a fun and unforgettable party, and make sure that the guests will have a good time.