Graduation in a pandemic – who said the pandemic is a reason not to celebrate your graduation ceremony? While it's true that this public health issue has changed many people's lives, it doesn't mean there aren't options to share with friends and family.
Of course, it is essential to continue to help protect ourselves whether we are vaccinated or not. But let me tell you, there are many alternatives that will make you enjoy the occasion, whether the graduation is at the preschool, high school or college level.
This article will make you think about the different options, expanding your imagination according to what you want to do. A pandemic photography service can help you to capture your experience in your memories for years to come. Let's see what you can do!
Graduation ideas in Pandemic
1. Drive By
The Drive By, has become a very famous modality to celebrate graduations. Here are some ideas so that you can also enjoy it, without leaving aside the protection standards:
– Route
This style is basically used to congratulate and accompany the graduate. The way to do it regularly is by car caravan to the graduate's house. A good initiative to always remember this day, is to leave it captured in time with a photography service for graduations in Arizona.
– Writings
The writings represent another option to give a special atmosphere to the place where the event will take place. Create fun and authentic phrases, so that your guests are encouraged to take pictures and enjoy the moment.
– Decoration
As part of the Drive By decoration, the windows of the cars that will be in the caravan will be painted, the name of the graduates or congratulatory writings or any other that inspires professional growth and improvement.
2. At home
Since the pandemic stage began, home celebrations have become the order of the day and have become much more popular. Therefore, I recommend that you pay close attention to these elements, which should not be missing during the celebration in your home.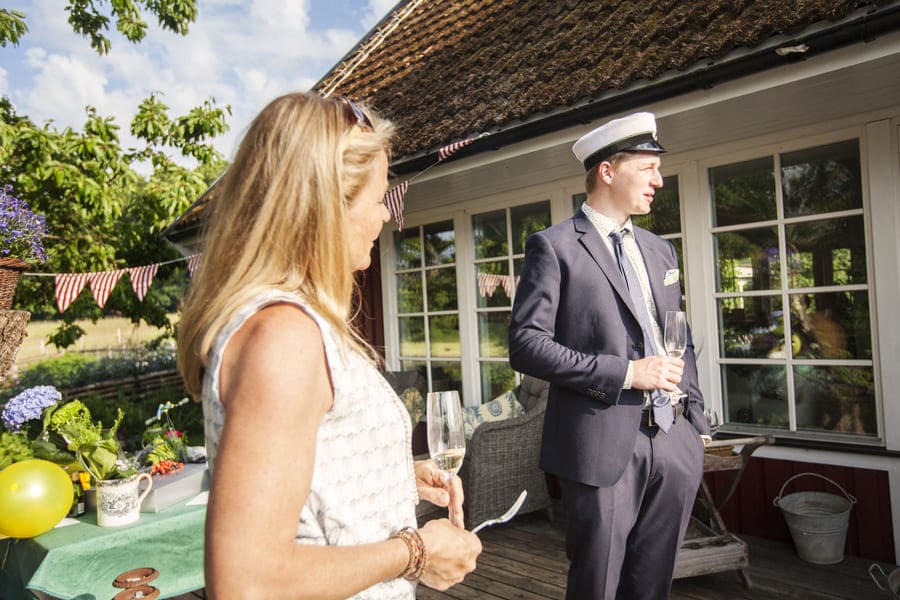 – Music
To be honest, sharing without music is not much fun, right? So, choose a repertoire according to the age of the honoree. Consider that there will also be family members older than you, so make your range of musical alternatives to suit all ages and genres.
– Decoration
The most used decoration in pandemic is with balloons. This type of decoration is very popular with children, teenagers and even adults. They are essential to decorate any space, from the entrance of the place, the candy table and even the area for the photo shoot.
Your pandemic graduation will look beautiful if you incorporate personalized signs to your home decoration, where you can also include personalizing the cake and desserts with photos or the name of the protagonist of the event.
– Food
Don't forget the food! Appetizers are a fundamental part of your event. Do not think that, because it is at home, it is a detail that does not count. On the contrary, program the type of food you will offer to your guests by time interval. Sweet or savory, they go very well at the moment of sharing and celebrating that dreamed event.
3. Virtual
Virtual meetings have come to life since the pandemic began. At the end of the day, the most important thing is not to miss the occasion for this current situation that affects a worldwide population. Can we manage to celebrate virtually? Of course it can. There are ways to do it and undoubtedly, in this situation that is currently being experienced as a result of the pandemic, this is the best alternative.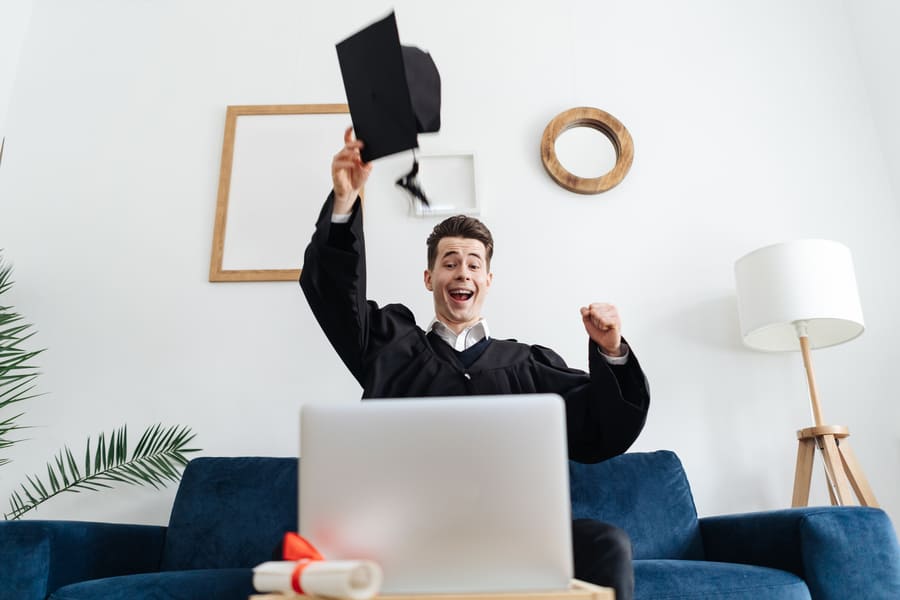 – Digital Invitation
The digital invitations for graduations, have become a famous success, where it is not necessary to generate printing costs to get your invitation to the people you want to share with you your success and good time.
Through social networks, smartphones and any other mobile device, you can invite everyone, without the need to create person-to-person interaction, which in the end, is the least you want, in order to avoid any contact that puts your health at risk. Apply this modality, you will love it! 
– Program
Plan and organize your entire celebration through a program, where you can inform everyone who will be camping with you of what you plan to share with them. Social networks are an excellent tool with multiple applications, which will not let you overlook any informative detail, since everyone is kept informed through them.  
– Decoration
Create a cozy atmosphere in your home. Set up a space and decorate it to your liking, with balloons, signs or any other detail alluding to your graduation. Don't forget a graduation photo service, photographs are definitely the soul of every party and keep the occasion alive.
Where to hire a graduation photographer in pandemic?
It is true that, in the midst of this phenomenon, you may imagine that it may be difficult to find a professional to take your photos with the quality that your event deserves, but I have to tell you that you don't have to worry!
IAZ PHOTO STUDIO agency, is available for you with all the biosecurity guidelines, to offer you the services of photography in pandemic. Remember, you should not overlook a good video, that's why we offer photo and video services for graduation in pandemic, so that you do not miss every detail, for us, it is a pleasure to accompany you!
Conclusions
A pandemic graduation can be a lot of fun if you take into account the many alternatives that have become apparent in the midst of the health crisis.
Enjoyment at home or virtually, has become your best option to celebrate the occasion. With a photo and video service for graduation in pandemic, you will be able to go back to that great day whenever you want.