One of the most versatile ways to preserve memories is through photographs, if they are stored in digital or electronic albums, it is very advantageous since it is the new trend.
What you want is for the happy moments of this great day to last, where you can appreciate the small details. To relive that moment as many times as you want and share them with friends and family in a skillful way in a wedding album.
In these times it is impractical to have to print the photos and over time they can be damaged by constant manipulation. Nowadays, this new way of saving photographs that can transcend and be seen by new generations is available.
If you want to print the photographs at a certain time you can select the ones you need and on quality paper.
Did you know that digital photography has been booming?
So that photographic memories are not absorbed and diluted in the ephemeral world of social networks. Photos are no longer being reserved for special occasions, as almost all of life's frequent activities are being documented. Every device at hand is being used to take and store photographs, it's a trend.
Importance of a wedding photo book
Wedding photography will not be in physical format as it is customary in wedding events, since technological advances offer a guarantee of duration and quality. The images that are edited can be stored in a virtual memory that allows you to enjoy a large amount of photos. This is very important since there is no possibility that they can be mistreated by constant manipulation.
Many couples are focused on all the preparations related to the organization of the wedding and forget important details. Among these is defining how they want to keep their memories, following modern trends. Since memories are the essential part in all major life events, marriages being an important event.
Digital Wedding Album Designs
It is necessary to look for the best wedding album designs, which, although they are in digital format, must have an attractive and eye-catching original design. They are ideal to remember even the smallest detail, they are saved in high resolution and can be created in galleries. Depending on your taste, you can create special effects and even personalize the photo book with details.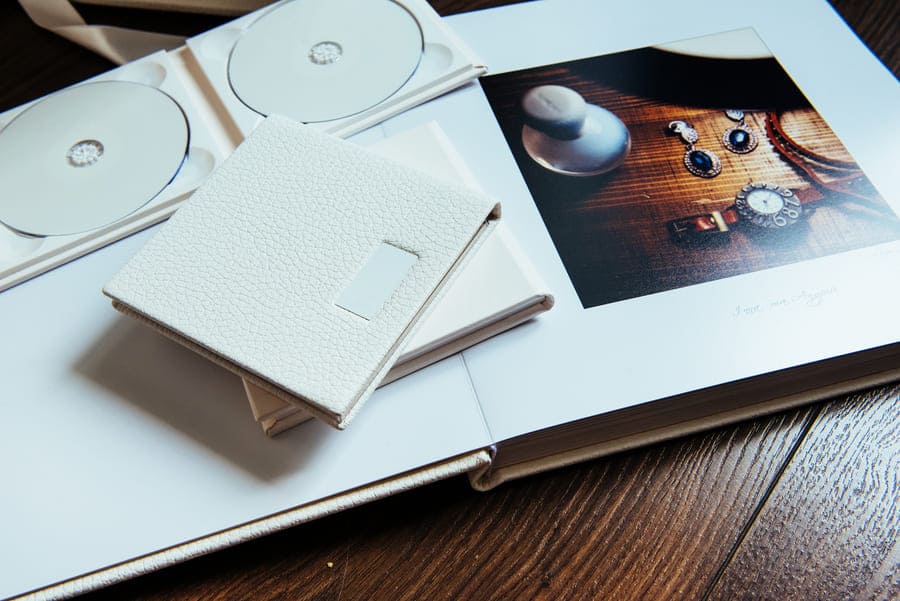 An album can be created by making a journey of everything that has happened before, during and after the wedding. You can enhance the design and make it unique by including anecdotes, quotes or stories of the bride and groom that make it special. There are many formats to choose from, so it is necessary that they are the most suitable for the photographs and the requirements.
Advantages of a photo book for your wedding
You can create folders and organize them chronologically or by themes of what happened at the wedding, make copies of the photos, select the quantity, define the style. You can even include texts in the digital photos, and create compositions of several photos on a single page. You can make copies of the album as many times as you want, even share the album on social networks.
So that the photos are not left gathering dust in some corner and losing their colors and definition. It is a great advantage to capture it in some support such as saving them in the cloud of a drive. It is like extending that fleeting moment and remember it at any time you want, relaxed on a couch or on the same computer together as a family.
Sizes, shapes and resolutions for wedding photo books
The size of the wedding album depends on the number of photos you want to include and the idea you want to develop, it can include 100 photos without any inconvenience. A modern format will give an elegant touch, where large photos of the couple are the protagonist. It will give long life to your wedding photos, factors involved such as: the resolution of the photos, brightness, contrast, background colors, even music.
When you decide that the photos should be saved in a photo book, it is perfect for capturing even the smallest detail of your marriage. They can be saved in high resolution with effects and can even be reproduced as menus or videos. The photo book is the visual record of the most important event of the new beginning of the new married couple's life.
Company dedicated to digital wedding album production in Arizona.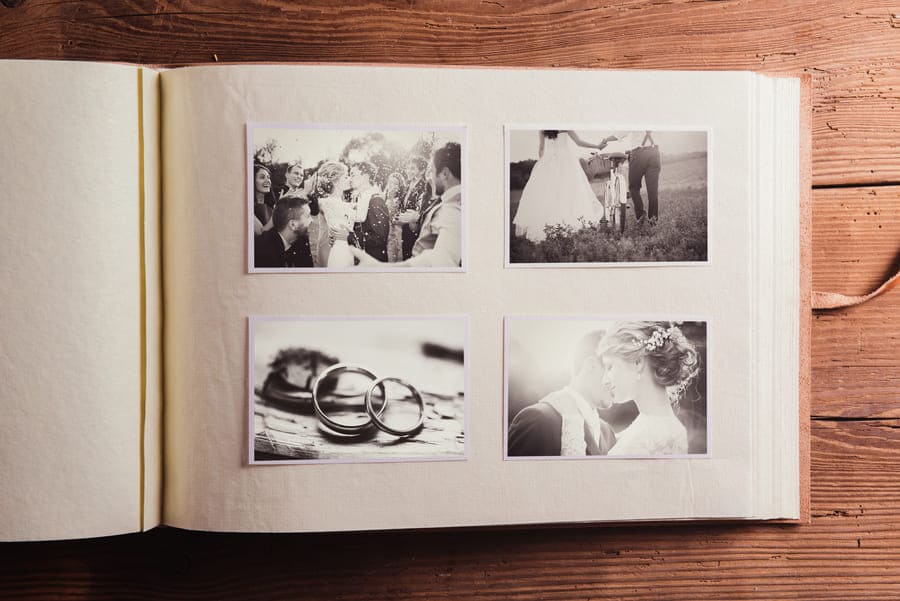 There are many options for making a good photo collection for the best photo book, including some very good free editors. No matter what the choice is, it is proven that there is nothing more appropriate than the expertise and experience that a professional photographer can provide. You should have the best wedding photography service in Arizona that is recognized as such.
These companies can make your wishes and ideas come true, if you let them know how you want your photo book, the background colors of the pages can be customized. They are specialists in editing photographs in the desired format so that they have an avant-garde, harmonious, elegant look, the most used are the large and square ones.
What are the costs of a wedding album in Arizona?
In Arizona you can get everything you need in this regard, we can recommend the best in its style Iaz Photo Studio agency. They have a qualified professional staff with high values of commitment and responsibility.  This can be corroborated with their clients who will give ample references and speak with satisfaction of the work done.
Another point in their favor is the costs involved in carrying out their projects, they are in line with what they promote. They have specialized equipment and the best technical group of photographers to achieve the objectives. You can request a quote for the best digital wedding album. Ask for information through their website and social networks, they will respond as soon as possible. Contact them.