Anteroom of the princess at her Sweet 16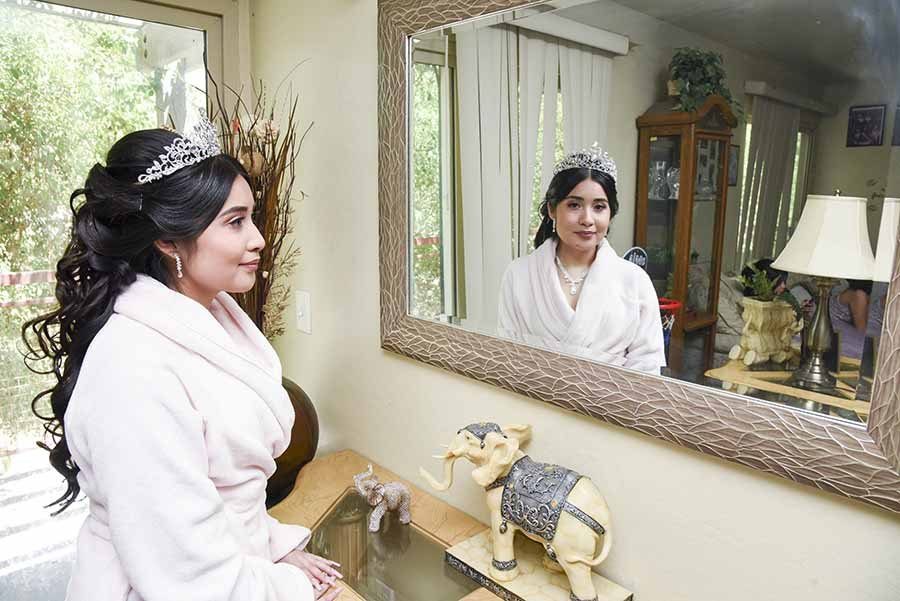 At Stephanie's house we started taking beautiful pictures of the dress, the bouquet, the crown, and other accessories that included the bracelets and the necklace of this pretty princess. We cannot leave aside the unforgettable moment of preparing Stephanie with her makeup and hairstyle for her spectacular sweet 16 event. Sweet 16 photography package cannot miss the home shots to capture every detail of this special day, nor the sweet 16 video that is much more pleasant, because every time you see it you will remember your beautiful sweet 16.
Blessing for Sweet 16 in the Church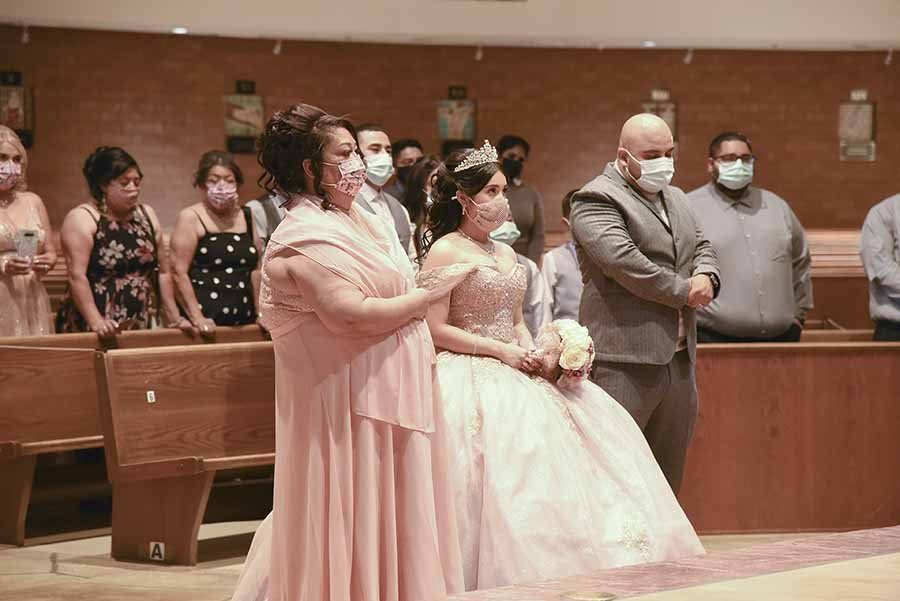 How nice it is to have shared with Stephanie and her family the moment she receives God's blessing. Our photography packages are very good, but even better when the client includes a video service for sweet 16, because besides remembering the moment you can live it with audio, as if you went back in time and live again every detail that we filmed. The sweet sixteen video is essential to remember the beautiful words spoken on that day. The sweet sixteen ceremony was held at Saint Jerome Parish Church in Phoenix AZ, a beautiful place without a doubt where her "Cadillac Limo" was waiting to take Stephanie and her court to the park to take the pictures for her sweet sixteen.