Are you interested in knowing what colors are trending in graduation decorations this year? Surely the date of your party is approaching. And you want to have ideas of decorations for graduations that help you choose the colors that stand out the most in your party. And above all, that they go according to your tastes, the colors that identify your house of studies, and the theme of your party.
Currently the colors for graduation decorations admit a lot of variety. And the combinations that are used are extensive. Although colors such as black, gold and silver are the favorite classics that are always used in graduation decorations, there are other colors that can be used. This adds a touch of color or originality to give the decoration the effect you are looking for.
Below we bring you the colors that set trends in graduation decorations. And how you can customize them to make your graduation party memorable and live up to the importance that the event represents for you.
Colors for graduation decorations most used this 2021
As we mentioned before, there are colors that are used almost obligatorily to decorate graduation parties. However, there are many other colors that this year are very fashionable and set trends when decorating graduation celebrations.
Next we are going to list the colors that you can use, and combine if you have chosen fun themes for your graduation.
Black
Black is one of the most commonly used colors for graduation decorations. One of the reasons is that it is associated with the black cap and gown that are worn when receiving the degree diploma. Also the black is very elegant. And very versatile to combine with other colors.
For example, in a decoration where the black color predominates, arches can be made with black balloons and a complementary color. Also centerpieces can be predominantly black, such as glasses with black caps, bottles dressed in caps and gowns or black balloons with floral arrangements. You can even reserve areas where black predominates to place a Photocall or a Photomaton for taking fun photos.
Gold
It is another color that is used a lot in graduation party decorations. Gold is a very elegant color, but also its brightness is related to success. So it is very appropriate to use it as the main color in the decoration of a graduation party.
This year gold is used a lot in balloons for decoration. For example, arches of entirely golden balloons can be made to welcome party guests. It is also possible to place golden flats in the party room. The year of your graduation can be displayed in large golden numbers on the wall near the dessert table. There are endless possibilities to use it in the decoration of your party.
White
White is one of the most versatile colors to use in the decoration of a party. You can combine it with any color. Although it will always be the protagonist of the decoration. Centerpieces with white flowers and balloons can be used. Balloons on the ceiling of the party hall combined with balloons of other colors but in smaller quantities. Also the decorative details such as pennants, arches, and wall decoration look very elegant if they are combined with black or gold.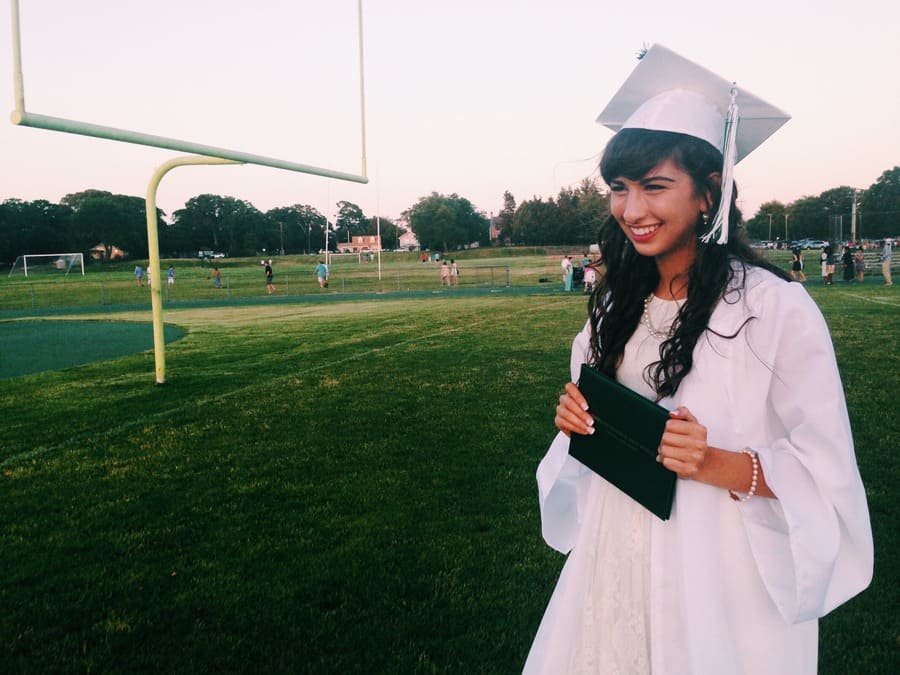 Blue
Blue is another trend-setting color in graduation decorations. The different shades of blue offer great ease to combine them with each other. And also to add other colors that highlight it. For example, the combinations of blue, black and gold are beautifully eye-catching. Where the predominant color is blue in different ranges. It can be used in tablecloths, ornaments on walls, arrangements with balloons, centerpieces, etc.
Silver
 This is another color that is trending in graduation party decorations. It can be used for any type of graduation:high school or college. For example, in high school graduations it is used a lot combined with the color blue. It is also very easy to combine and complement with the black color. And in arrangements with balloons for entrance arches, columns of balloons placing stars at the top, or graduate figures
Red wine
The decorations where the red wine color predominates are very modern and avant-garde. If you decide on this color, your decoration will surely attract the attention of your guests. This color is very beautiful when you combine it with pink and gold. Also mixed with the lead gray color.
Metallic Colors
Employing metallic colors also results in very modern and bright decorations. Certain pastel colors such as lilac, blue, pink and metallic silver are very fashionable in graduation decorations. Especially when they are the protagonists in arrangements with balloons. Also combining orange, violet, blue, silver and fuchsia metallic result in fun and beautiful decorations. And the combination of these last colors are very used when the graduate is a girl.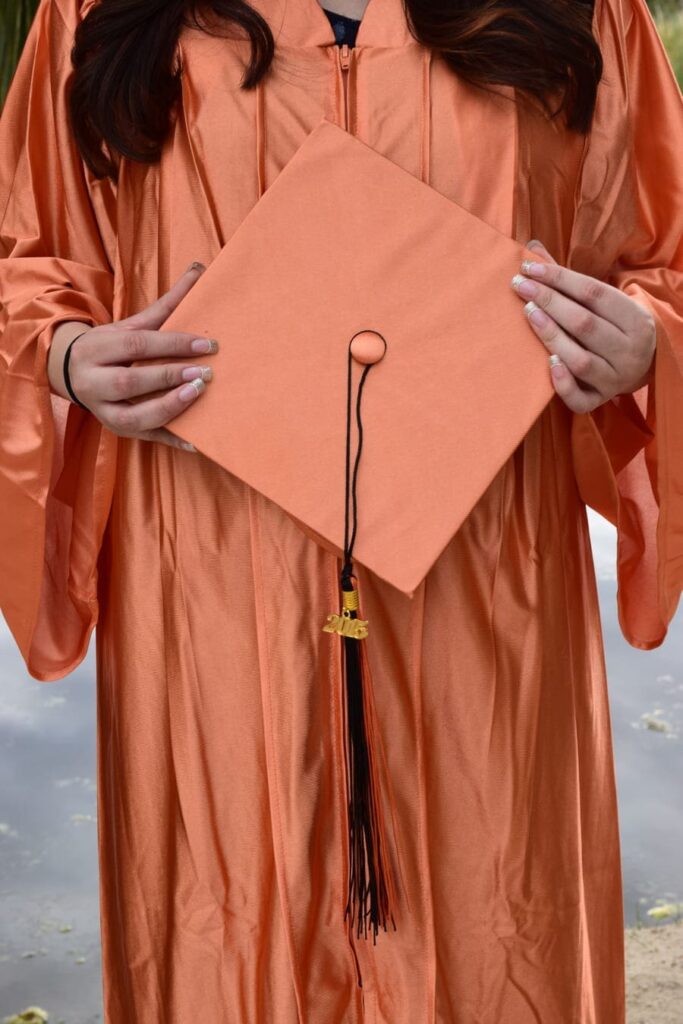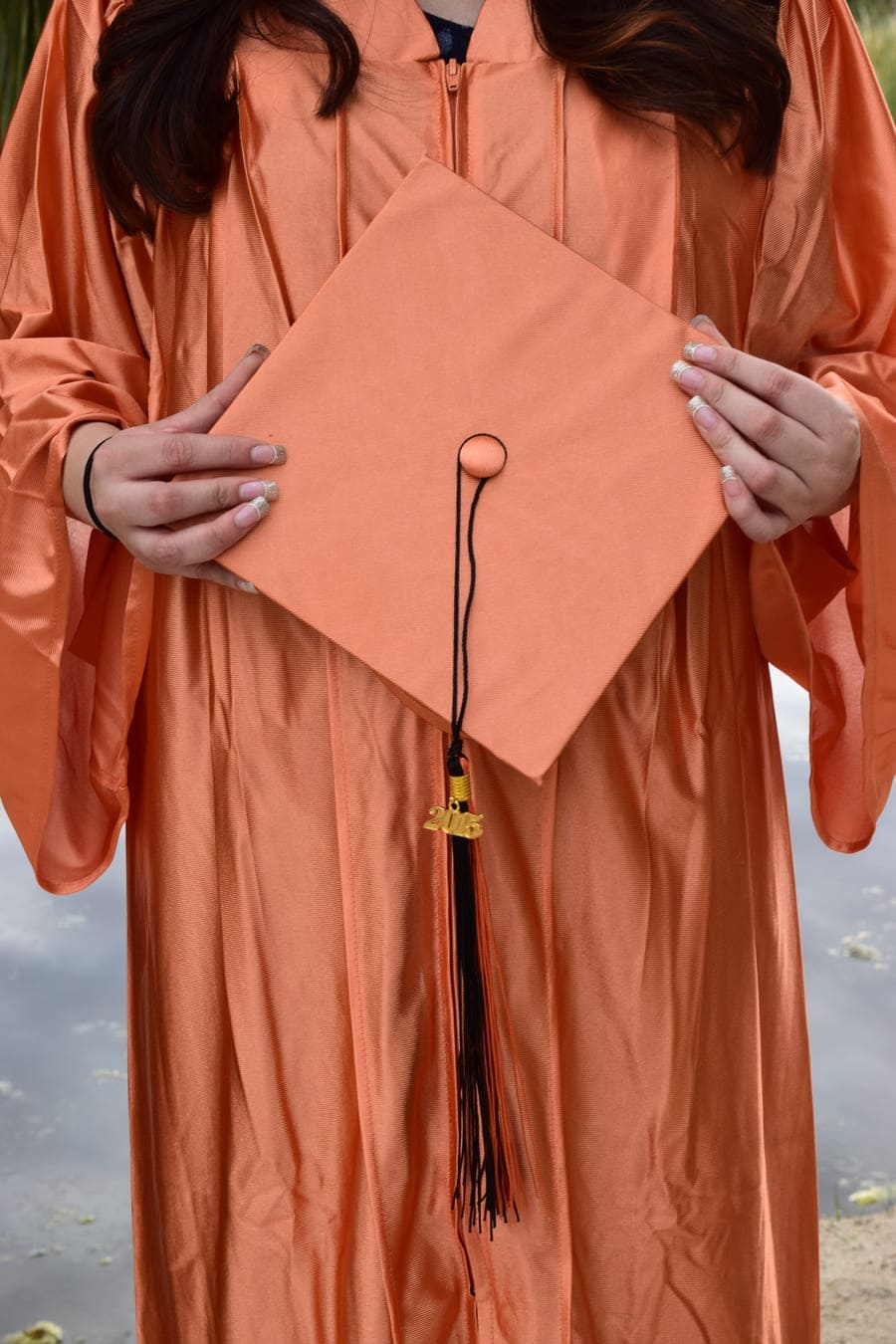 Orange
This color has been gaining popularity in graduation party decorations. Especially for girls' parties. The interesting thing about this color is that it can be used in its different ranges to create fabulous combinations. Whether you use the most intense orange color, or a light orange you can be sure that your decoration will stand out and be original.
Photo Services for Graduation in Arizona
You already know which are the colors that are trending to decorate graduation parties. And surely you have already chosen the ones that you will use to celebrate one of the most important moments of your life. With you will be your family, closest friends and classmates. Do you think you need nice memories of that moment?
The best way to guarantee photos and videos that live up to your celebration is by  hiring a professional photo service. One of the best is found in Arizona. IAZ Photo Studio has professional photographers who are experts in covering events such as your graduation. You can locate them on their social networks and hire the package that best suits your needs.